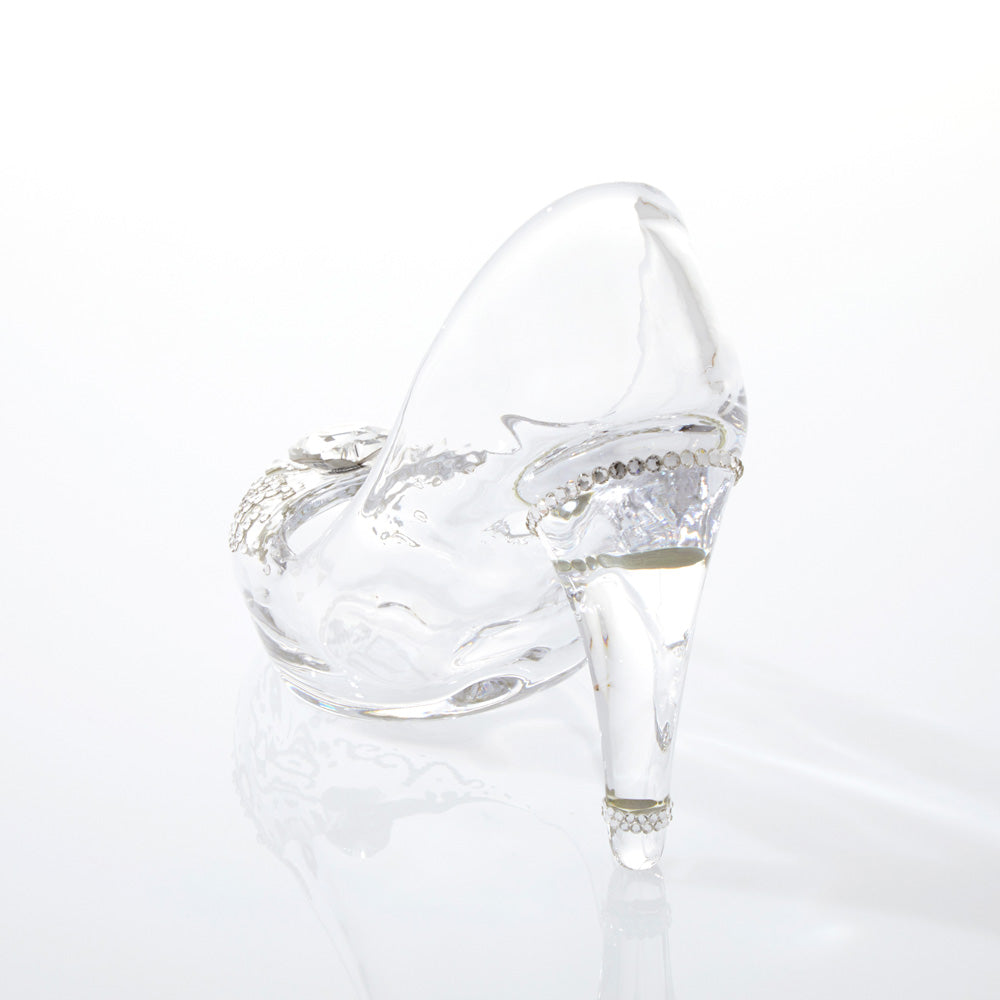 Wearable glass shoes/decoration heart (both feet)
---
Emma, ​​the glass shoe that can actually be worn


<No. 2 most popular wedding ceremony>



Decoration heart (both legs)
(Free size change/text engraving)
The most popular decorative heart on both feet that matches any dress.The moment you stand up with both feet on, you'll feel a strange pleasure you've never felt before~Welcome to fairyland~

It has a smooth, smooth glass texture, and is made with a sturdy and solid feel that will not break even when you put your weight on it.

・Surprising and touching proposal ・Special pre-wedding shoot (Cinderella shot)
・Unveiling and entertainment during the ceremony, display at the venue, 10th wedding anniversary, gold and silver wedding, 20th birthday, etc. A dream present that will turn your precious woman into Cinderella at any time.

◆Delivery time [Fastest] Approximately 2 weeks to arrive [Usually] Approximately 2 to 3 weeks to arrive *Please note that delivery may take more than 3 weeks as time is required to put both feet together.

The scene where she is made to wear glass shoes is a dream of every woman...
The moment you become Cinderella, enjoy the pleasure of slipping your feet in.
Don't miss the look on her face at that moment!


【Description of item】
・One right leg (crystal grain + crystal heart)
・Size range: 21-26cm (5mm increments)
・Heel height: Approximately 9.5cm to 11.5cm


◆Accessories: White gloves, message card, microfiber cloth, gold foil stamping box, with removable gold ribbon, complete set of documents for size change and engraving.


*It is now possible to change the size even if you engrave text from the beginning.
◆Size exchange [free]
◆Character engraving [Free] Engraving on the left side of the left foot (outside: upwards to the right)


◆For those who wish to have delivery to a location other than their home

[Yamato Transport Office only] Procedures
1. Please write "Yamato Dome" in the notes section.
2. Please enter your home address for delivery.
3. We will search for the office closest to your home and guide you to it.
4. Please enter your home address in the billing address.


[Ceremony halls, hotels, etc.]
Please enter the name and address of the ceremony venue in the delivery address.
If you have any additional information, please enter it in the notes section.


[Parent's home/friend's home]
Please enter the name and address of your parent's home or friend's home as the shipping address.
If you have any additional information, please enter it in the notes section.


*Wearable glass shoes are difficult to make, so we make several and deliver the best one.
---
Wearable glass shoes/decoration heart (both feet)